8-bit PIC gives much more, for much, much less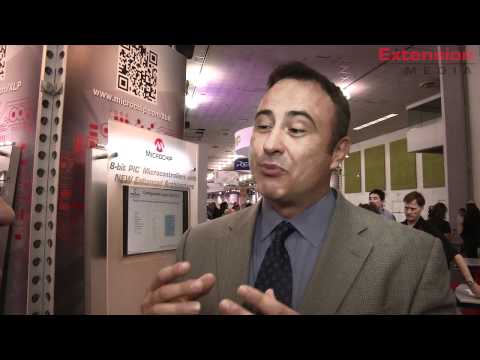 In an era of Gen 3 22nm Core i7 quad-core Intel CPUs or ultra low-power ARM ASSPs for Android smart phones, it might seem – well, boring – to read about an 8-banger. Afterall, it's got a measly one core, only 8-bits, and it's available in a tiny 4 x 4 x 0.5 mm UQFN package. "Ho-hum," you say?
Well, according to analysts and heavyweights like Microsoft and Intel, the lion's share of the Internet Cloud's Intelligent Connected Systems are going to be in the ho-hum M2M space. That's comprised of end-point nodes like motor controllers running irrigation pumps with IPV6 addresses that can phone home how much water they've pumped that day (and if the bearings are running a little hot); late night vending machines that report more sales of sugar-free Rock Star beverages after the near-by concert venue empties out; or home garage door openers that alert the furnace and kitchen lights to turn on as the door is rolling up when mom swings into the driveway at the end of a long winter day.
Microchip recognizes the explosive growth in the "boring" M2M space and is packing their PIC MCUs with advanced analog and digital integration features. A full 98 percent of the PIC16F178X's die real estate is peripherals (only 2 percent is the processor core) including: 12-bit ADC, 8-bit DAC, Op Amps, and 50ns response time rail-to-rail comparators. This PIC is designed for closed-loop control systems including motor control, LED/fluorescent lighting such as buck converters, smart battery chargers (like the one I just installed on a friend's yacht), and DC-DC/AC-DC switch-mode power supplies. But perhaps the device's most unique feature is the advanced 16-bit Programmable Switch Mode Controller (PSMC) complete with a 64MHz clock designed as a super accurate PWM for efficiently controlling analog and digital loads while reducing the number of external components like inductors.
Tags: top-story