More Wireless Embedded in Connected M2M Devices: Wi-Fi, ZigBee, Bluetooth, and 802.15.4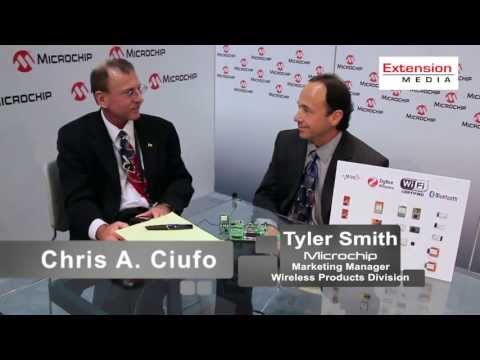 At the recent DESIGN West 2013 conference in San Jose,  Microchip unleashed a "broad expansion" of new wireless products targeting the M2M, connected cloud, and intelligent devices spaces. There's also a new PIC32 digital audio development kit for Bluetooth audio streaming, plus 802.15.4 modules for ZigBee.
Editor Chris A. Ciufo got a chance to chat briefly with Tyler Smith, Product Marketing Manager, Wireless Products Division of Microchip. Click on the video to hear this on-target 3-minute interview.
---
Chris A. Ciufo is editor-in-chief for embedded content at Extension Media, which includes the EECatalog print and digital publications and website, Embedded Intel® Solutions, and other related blogs and embedded channels. He has 29 years of embedded technology experience, and has degrees in electrical engineering, and in materials science, emphasizing solid state physics. He can be reached at cciufo@extensionmedia.com.