InfiniBand's The Rage in Small, Deployable HPEC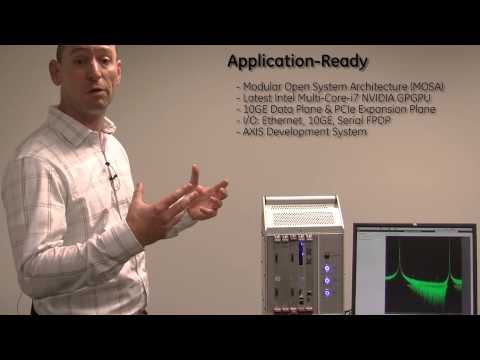 The SWaP-C trend continues unabated as ever more C4ISR, SIGINT, SDR and radar/sonar processing applications demand TeraFLOP computing in rugged, compact systems. A case in point is GE Intelligent Platforms' Intel Core i7-equipped HPEC system with Nvidia GPGPU demoed by engineering manager David Tetley in the video.
Note the svelt size of this VPX-based lab demo setup which GE says boasts over 1 TFLOP, 1.2 GB/s data bandwidth over 10G Ethernet or 1.8 GB/s bandwidth over the increasingly popular InfiniBand standard (both using RDMA). Fast forward to about 1:56 mins for a quick FFT software demo.
Chris A. Ciufo, Senior Editor
---
Chris A. Ciufo is senior editor for embedded content at Extension Media, which includes the EECatalog print and digital publications and website, Embedded Intel® Solutions, and other related blogs and embedded channels. He has 29 years of embedded technology experience, and has degrees in electrical engineering, and in materials science, emphasizing solid state physics. He can be reached at cciufo@extensionmedia.com.