The Future of Thermal Management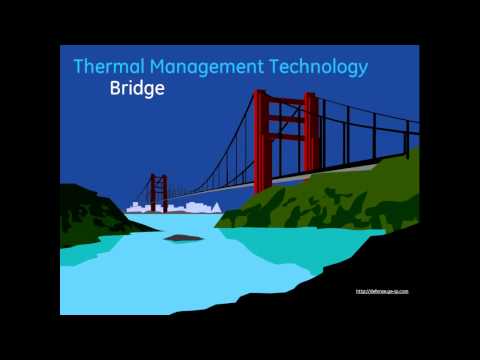 At GE Intelligent Platforms, we understand that one of the greatest challenges involved in developing cutting edge defense systems is keeping advanced electronics cool.
As everyone knows: more powerful processors generate more heat. And: the greater the heat , the greater the risk of system unreliability. To deploy the processing power that future systems will require , we need to go beyond the convection- and conduction-based technologies of today.
Fortunately, scientists at the GE Global Research Center, one of the world's largest and most diversified industrial research organizations, have helped to develop four new technologies that will transform the way advanced electronics are cooled on the battlefield.
GE's Nano Thermal Interface uses an array of copper to create a ten-fold improvement in thermal resistance from a chip to a heat-sink while also maximizing material strength and compliance and, hence, reliability.
The second patented GE cooling technology is called the Bridge. The Bridge uses low melting point materials to create a perfect bond between heat sink and die, allowing for more efficient heat transfer. It's simple design reduces the potential for misalignment and other costly errors, decreasing cost and increasing reliability.
For customers using powerful GPUs in their applications, the GRC collaborated with DARPA to develop the Thermal Ground Plane, a patented heat spreader employing saturated liquid rather than copper or aluminum, which can radically increase GPU performance.
The fourth new GE cooling approach is known as Dual Cool Jets, a patented piezo electric technology borrowed from our colleagues in GE Lighting. By acting as mini bellows, the cool jets can improve heatflow by a factor of greater than three; perfect in applications where convection is insufficient and using fans is impractical.
The upshot of all this….we can keep you cool.
If you'd like to know more about how all this works and what it can do, just visit our website…http://defense.ge-ip.com/ and check out our thermal management white paper at http://defense.ge-ip.com/library/deta….
And in the meantime…stay cool.
For more information on GE's solutions visit http://defense.ge-ip.com/ or join the discussion on our blog http://defense.ge-ip.com/blog/
Contact Information